Order Condominium Documents and Forms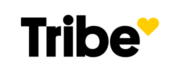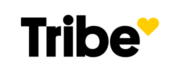 Thank you for your patience while we streamline our systems. If you have any questions or experience any issues, please contact the Tribe team at info@tribemgmt.com or 604-343-2601.
Documents
Documents are items that are prepared in advance and stored here for purchase.

Documents are provided to you via a link sent to your e-mail.

You will have 7 days to download the documents before the links expire permanently.
Forms
Forms are items that can only be prepared after you request them as they are time sensitive.

Forms will be ready within the timeframe you requested in your order. Orders for same day service must be placed by Noon. In certain provinces, you have the option of paying for courier services or having the document e-mailed to you.

A Gateway employee will phone you when they are ready.
Your Order
Your order may contain both Documents and Forms.

All Documents and Forms must be paid for in advance via your credit card.

After you have completed your order, you will see an invoice outlining the items you have ordered through your shopping cart.