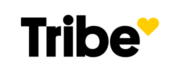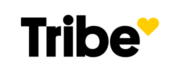 EXCITING NEWS
Earlier this spring, it was announced that we are joining together with Tribe Management to bring a tech-enabled community management service model to traditional property management across the country. As of August 1, 2021, this transition was complete, and Gateway officially became Tribe Management.
You can continue to order Documents and Forms using the Document Centre. If you have any questions or experience any issues, please contact the Tribe team at info@tribemgmt.com or 604-343-2601.
Please note: Condo Portal has been replaced by Tribe Home. All information has been moved to this new location. Sign up now for Tribe Home to access all your existing documents and building information app.tribehome.com
About Tribe Management Inc.
Tribe Management is a Canadian strata/condo, and rental management company with a team made up of people-focused and tech-forward experts who champion community living.
This BIG move brings together two well-respected companies with a goal of elevating client services throughout the industry and 'managing communities with heart'; you can learn more about it here.
If you have any questions, you can contact us at info@tribemgmt.com or 604-343-2601, or click on the button below.