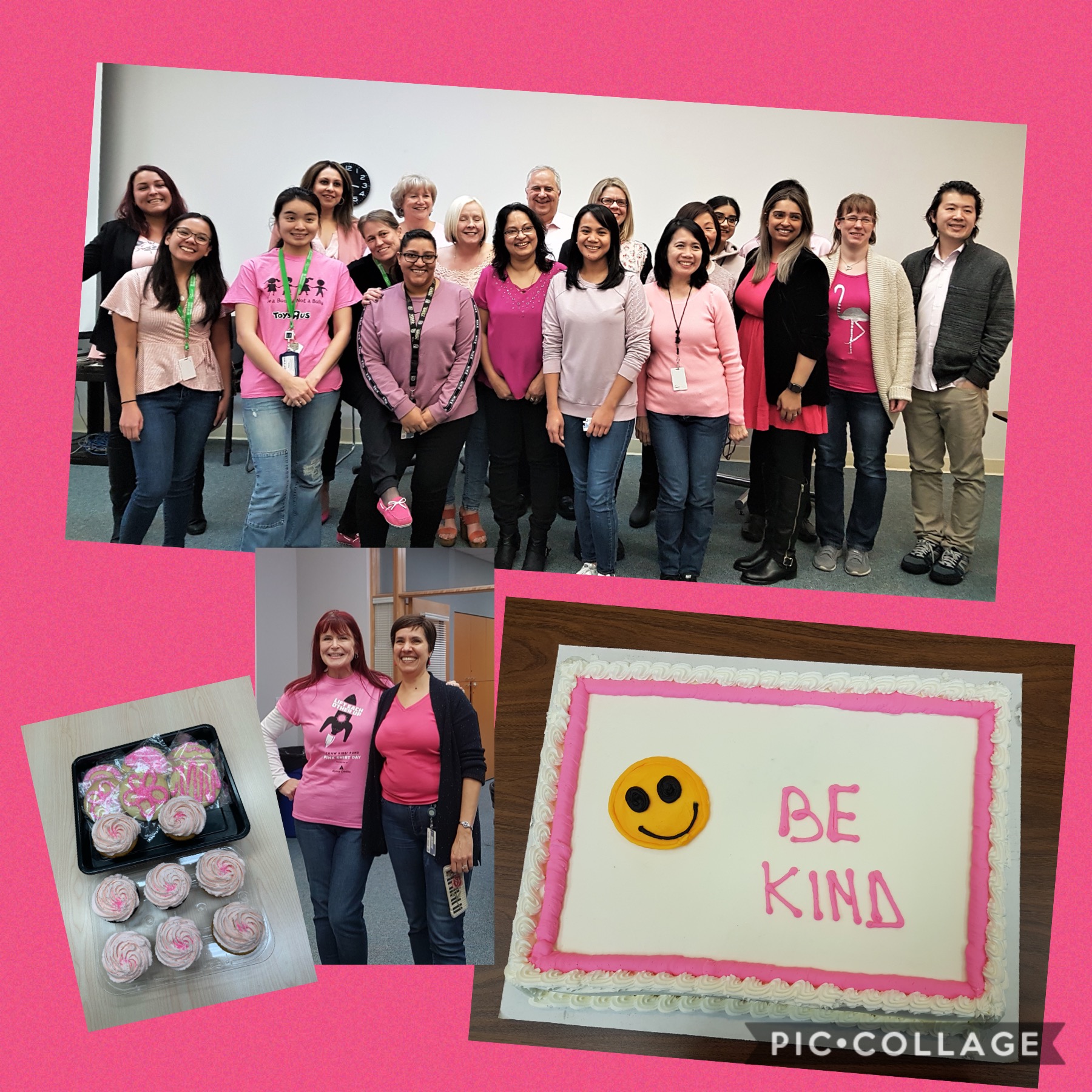 Pink Shirt Day 2020
Pink Shirt Day
On this day, we unite with millions of people across the world in taking a stand against bullying. The Pink Shirt Day campaign was started by two Nova Scotian teens, Travis Price and David Sheppard, after witnessing a grade 9 student being bullied for wearing a pink shirt to school on his first day. These two grade 12 students took a stand against homophobic bullying, which garnered media attention across the country. These brave boys saw a problem and hit it head on. They gathered others at their school and wore pink the following day to show solidarity with the new student who had been bullied simply because of the colour of his shirt. In a school of over 1000 students, approximately 850 wore pink. As the news spread, other schools in Nova Scotia wore pink, then schools across Canada and soon around the world. Now, 13 years later, this small gesture of support and kindness has reached over 180 countries around the world.
The Pink Shirt Day campaign has helped spread awareness by initiating a conversation and showing us that one small gesture can have worldwide impact.  Unfortunately, bullying continues to be a problem in schools, workplaces, at home and now, worse than ever, through online social media. Help is readily available in schools, through community and government programs and established legislation for workplace safety. Victims need our support so they know they're not alone and that there is help available. Bullies need to know that this will no longer be tolerated anywhere. For more information, you can go to pinkshirtday.ca or bullyingcanada.ca.
At Gateway, we take bullying and harassment seriously. We implemented a Workplace Violence and Harassment policy several years ago. At the time all employees were trained in all aspects of how these situations can affect our business, dealings with each other and at the properties we manage. The training includes how to handle and report a situation if encountered in their work life. As part of our mandate, we continue to review and train new employees on all aspects of Health & Safety in the workplace.
"Bullying STOPS here! Together we can make a difference." This message should be remembered every day and not just today!
Author Info