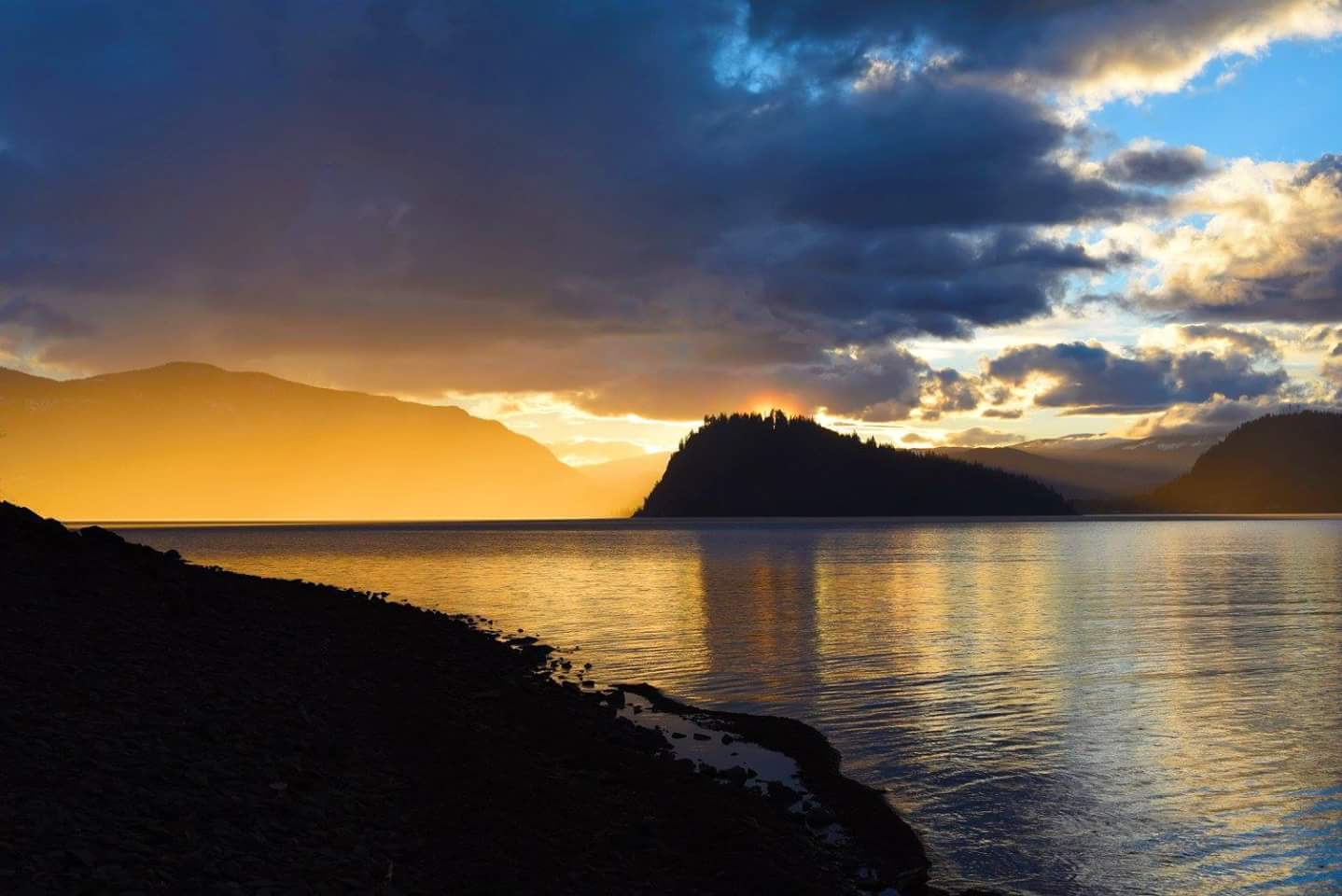 Happy Home – Kamloops
This picture was featured recently on Global BC television and we are proud to say that it was submitted by one of our Kamloops team members. Lana gave us the inside scoop below:
"I took the picture on South Shuswap Lake near Blind Bay looking out at Copper Island.  Two minutes after I took this photo we were running for the car because the sky opened up and soaked us.
South Shuswap Lake has a beach that my family and I love – not a lot of people frequent it because it is all shale and not very big.  We go there quite often so my boys can snorkel, skip rocks, swim and enjoy the passing boats and of course the incredible sunsets.  I also take a million pictures in this location so quite often in the background you will see Copper Island as my kids pose for me. All summer long, after work we frequently pack up and drive out to this location for an evening dip as it is only 30 minutes from my house and the lake is incredible. This is why I love Kamloops so much and am so very happy we moved here three years ago."
Lana Petersen – #GatewayPM, Administrative Assistant – #Kamloops BC #HappyHome
Author Info