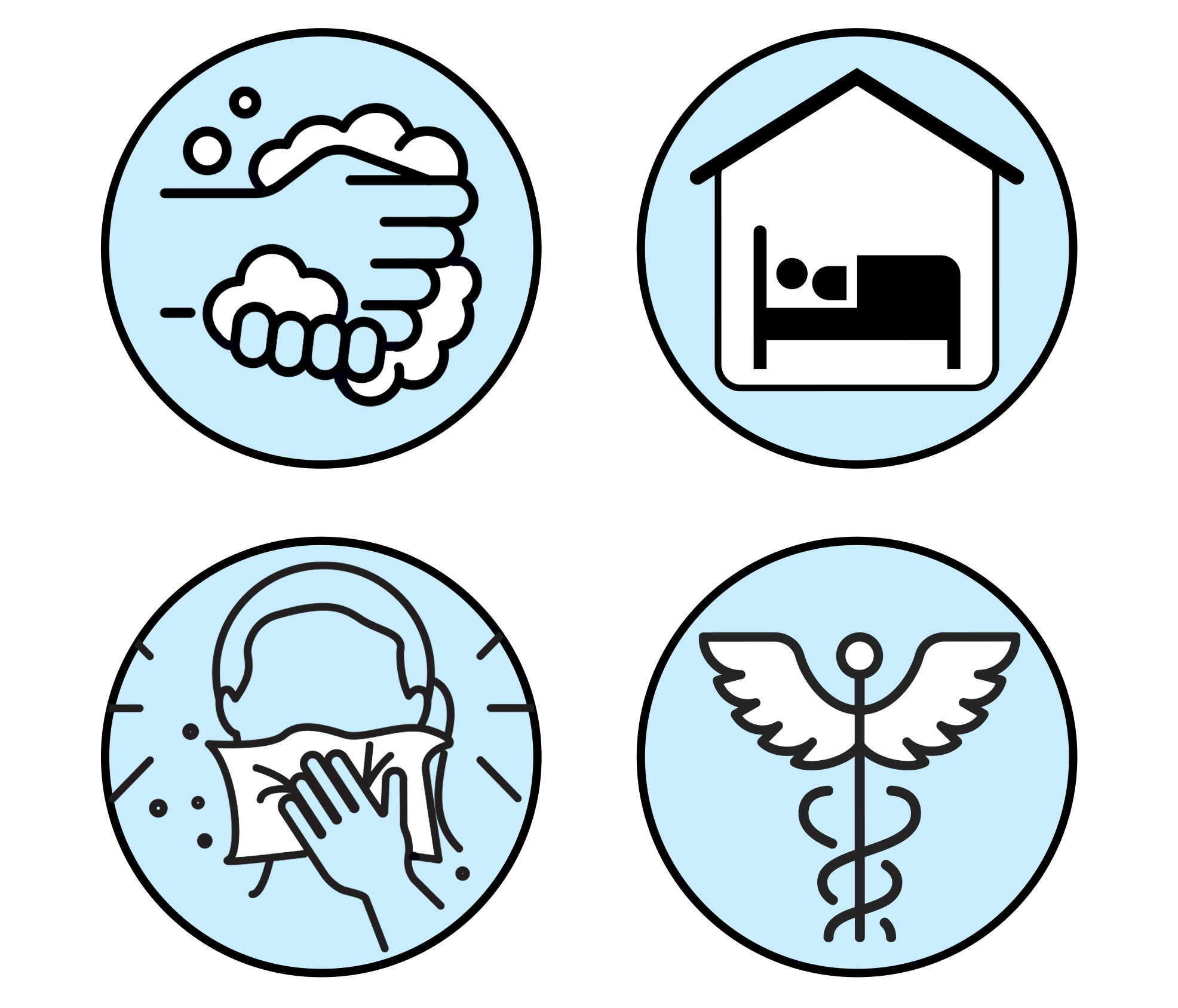 Coronavirus (Covid-19) Update
CORONAVIRUS (COVID-19) ACTION PLAN
Prevention Activities
Gateway Employees
A communication has been sent to all employees with information on the coronavirus obtained from reliable sources.
All have received Health Canada's guidelines to prevent the spread of infections. We are currently stocking our offices with additional hand sanitizer, facial tissues, paper towels and disinfectant wipes, supplies permitting.
Desks are to be cleared at the end of each day as much as possible to allow for thorough cleaning.
All employees have been advised that they must stay home if they develop any of the symptoms relating to the virus or have been in contact with anyone diagnosed with the virus.
Employees returning from travel from any affected area will be evaluated by Human Resources on a case-by-case basis to determine their fitness to return to work.
If any employee is diagnosed with the virus, they have been instructed to notify our Human Resources Department immediately in order that further preventative measures may be put in place.
Our Residents/Tenants
Posters/Digital Ads with Health Canada guidelines will be distributed and posted at our managed properties.
We are recommending that our clients approve the installation of hand sanitizing equipment in common areas (where applicable), supplies permitting.
Memos are going out to all residents/tenants communicating Health Canada guidelines to prevent the spread of illness.
Cleaning providers will be instructed to increase cleaning at all high touch points (door handles, elevator buttons) of common areas, where applicable.
Business Continuity Plans
Gateway Employees
All key contributors have the ability to work remotely.
Database software is web-based and accessible from mobile devices and laptop computers.
All employees provided with laptops will be required to take them home with them each day.
In the event an employee is unable to work due to illness or quarantine, a "buddy system" will be put into place so that their critical work can be completed by an alternate employee.
If and when Public Health dictate a quarantine in any city where we conduct business, all employees would be contacted via our communication fan out system. Employees will be instructed to refer to our website for timely updates.
Building Employees
All communications and service requests can be provided, received and updated electronically.
We will be reaching out to essential service providers to understand their business continuity plans, to ensure that essential services to our residents/tenants are not impacted.
If and when direction is given from Public Health, all common area amenities will be closed and rendered unavailable.
In the event that a resident is quarantined, in-unit tenant service requests will be handled on an emergency basis only (water escape, plugged toilet, no heat or failed appliance) and wherever possible, handled by a third-party contractor with the required protection equipment.
Should any resident or tenant be diagnosed with the virus, all building staff will be cautioned not to disclose any personal information to other residents or tenants regarding the affected individual's status.
In the event that a building is quarantined, we would act in accordance with direction from Public Health authorities as it relates to notices being posted, management of deliveries and other matters.
Author Info