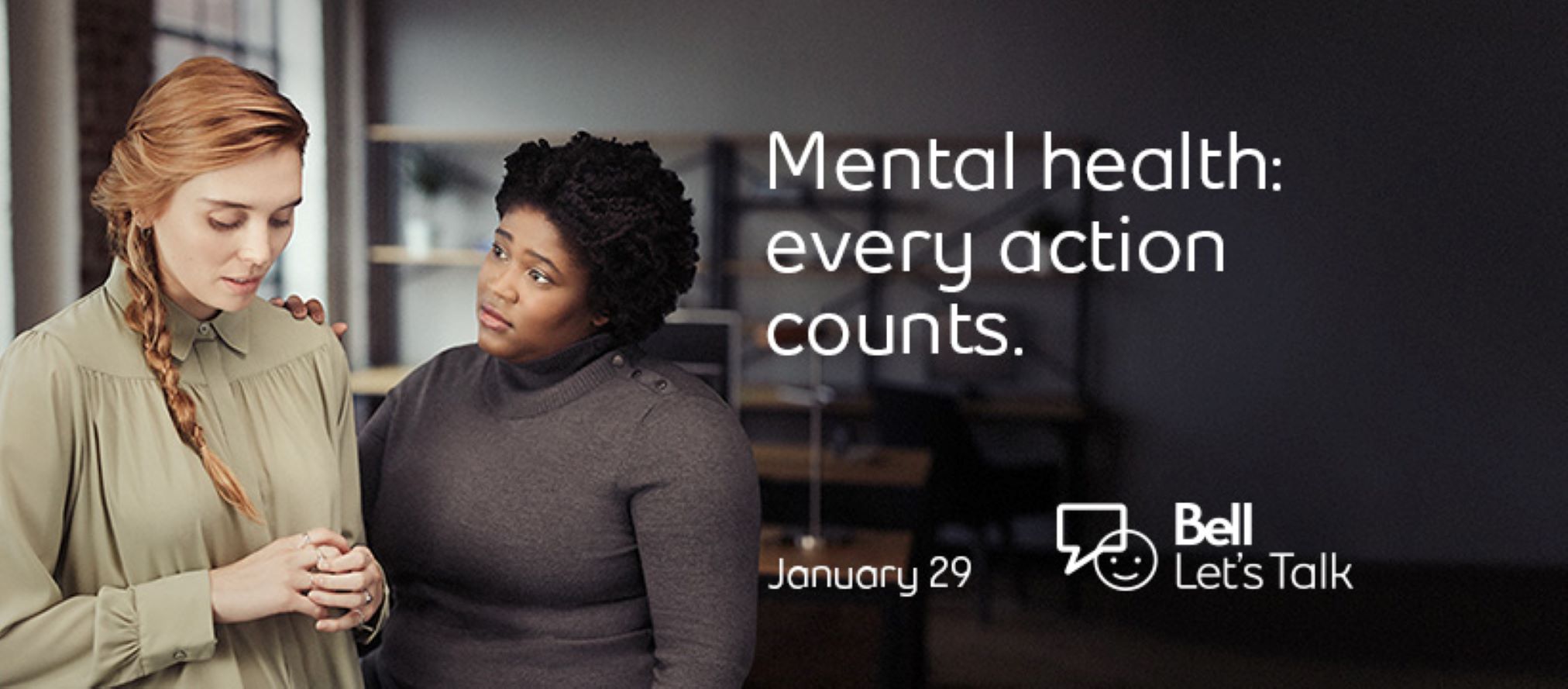 Bell Let's Talk Day 2020
Today is Bell Let's Talk Day and Gateway Property Management is joining the conversation around mental health. This year's theme is Mental Health: Every Action Counts.
On Bell Let's Talk Day, Bell will donate more towards mental health initiatives in Canada by contributing 5¢ for every one of the following actions completed:
Twitter – Tweet and retweet using #BellLetsTalk and/or watch the official video (here)
Facebook – Use the Bell Let's Talk Facebook frame and/or watch the official video (here)
Instagram – Watch the official video (here)
Snapchat – Send a snap using the Bell Let's Talk filter or watch the official video
Youtube – Watch the official video (here)
Text Messages – Text your friends, family and colleagues (for Bell Mobility customers)
Mobile & Long Distance Calls – Call your friends, family and colleagues (for Bell, Bell Aliant or Bell MTS customers)
We encourage you to join in however you can. Every action counts!
In a survey completed in 2019, 84% of Canadians reported they are comfortable speaking with others abut mental health. This is an increase from the 42% reported in 2012. It is crucial we continue to increase awareness and acceptance as well as continue to effect positive changes in our workplaces and communities.
It's easier than you think! Here are a few simple ways we can all help in making our workplace and the communities we live in welcoming environments for each other:
Use the right language: The words we use can make all the difference. Words can help but they can also hurt. Use phrases like "person with a mental illness" instead of words like "psycho" or "crazy" which can be harmful. Using the right language and encouraging those around us to do so as well is a small action but a powerful one.
Educate yourself: Stigma has been around for a long time. Knowing the facts and myths about mental illness can be a great way to help end stigma. Being informed and knowing the facts can prepare us to bust myths when we encounter them in our daily lives. The Canadian Mental Health Association's website (here) is a great resource for information.
Be kind: Kindness can make a world of difference. A smile and a hello or perhaps an invitation to connect over coffee are some great examples. These acts of kindness help open the door to further conversation and will let someone know you are there for them.
Listen and ask: If you notice someone may be unwell, reach out and offer to listen. You can simply ask if they are okay and if you can help.  When we talk with others about their mental health try to avoid expressions that minimize how they may be feeling such as "just relax" or "you'll get over it".
Talk about it: Talk about how mental illness touches us all in some way directly or through a friend, family member or colleague. Sharing can help break the stigma and challenge stereotypes.  If you think that you or someone you know is struggling you might be experiencing a mental health issue, please reach out! Talk to your healthcare provider and/or visit Bell Let's Talk (here) or the Canadian Mental Health Association's website (here) for more information and resources.
Sources:
Canadian Mental Health Association

Author Info